Wien Modern Finale: The Tuning Meditation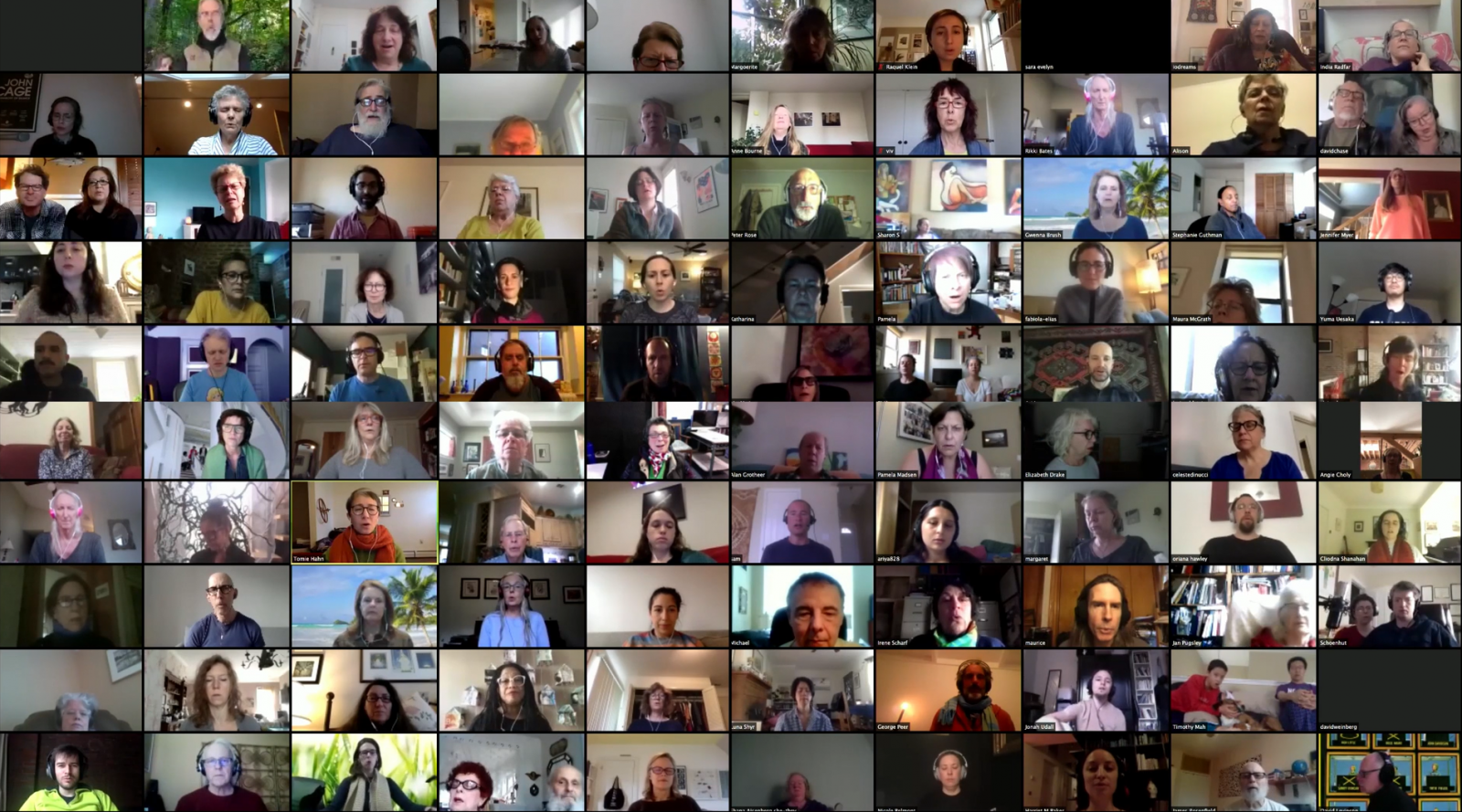 To close off a memorable edition of Wien Modern, Pauline Oliveros' piece The Tuning Meditation will be played – for free, live, online and for anyone to join in. When the piece was played at the opening concert on the 30th October 2020 in the Grand Hall of the Wiener Konzerthaus by the RSO Wien, conducted by Leo Hussain, the audience wasn't even allowed to hum along softly. During lockdown, when everyone is at home on their laptops, "in exaggerated compliance with the rule of distance" (Gerd Kuehr), we can finally bring together the decentral singing or humming of the audience, artists and colleagues in a special musical moment online.
The artist Ione, widow of Pauline Oliveros, will personally lead this performance (in English). During the first lockdown in April 2020, her weekly performances of the Worldwide Tuning Meditation brought together over 4600 participants from around 30 countries on all continents.
Participation is very simple thanks to the playing instructions. The complete text score by Pauline Oliveros can be found below. To participate, all you need to do is to register to the event for free in our Online Shop, the Zoom access data will be sent to you via mail before the performance.
We are excited for this special opportunity to see you again, to listen together and to hear the sounds we will all make together to mark the end of Wien Modern 2020!
Follow this link for more information, playing instructions and free registration.