Festival Pass 2023 sold out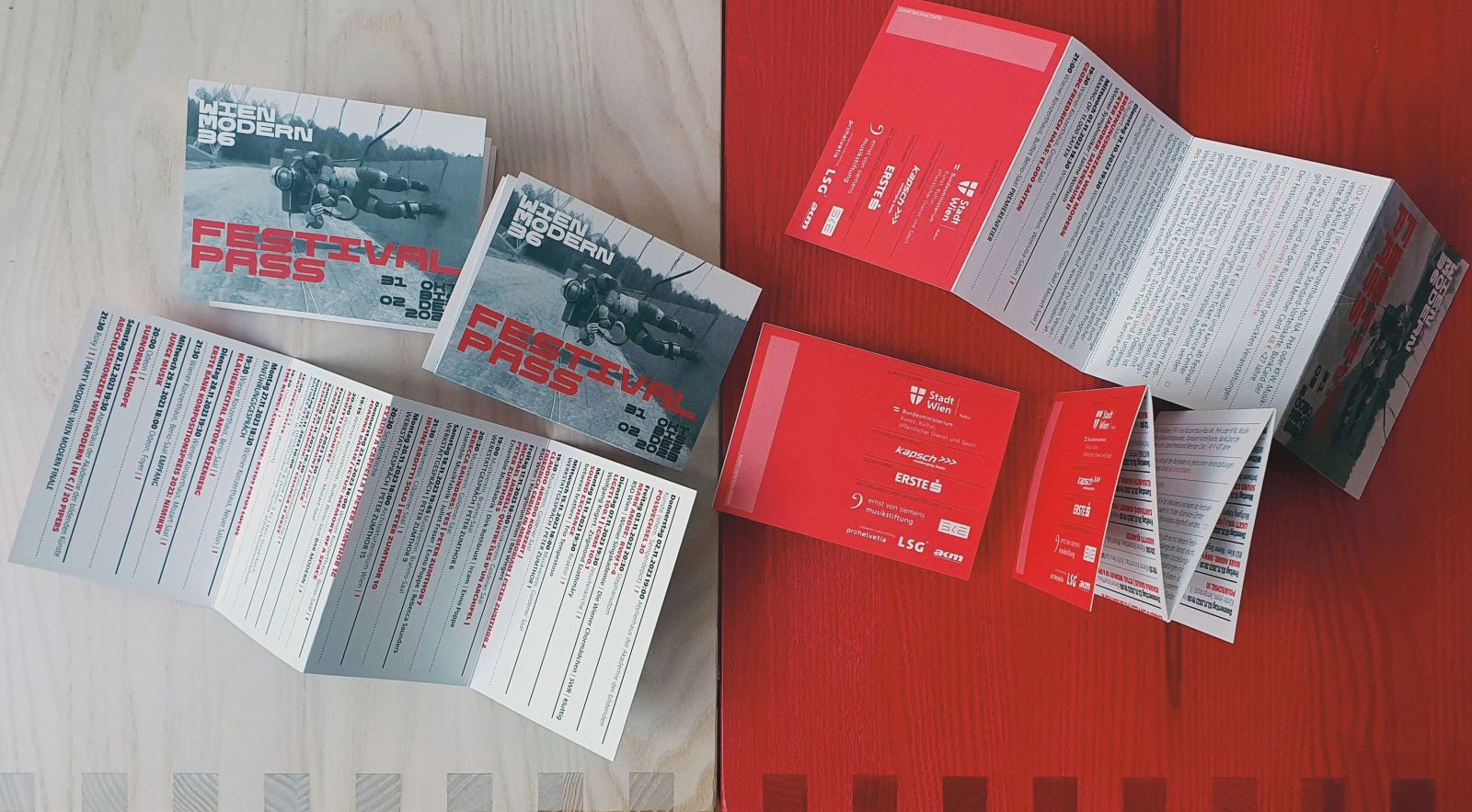 Just three days after the festival opening, the Wien Modern Festival Pass 2023 broke the barrier of 750 issued passes, which is a significant improvement on the record set in 2022. We are delighted, thank you very much for the great interest!

Due to the strong demand, some individual events at venues with limited seating capacity are already sold out. For the sake of the audience, it is important to us to avoid sudden bottlenecks at venues such as the Jesuitenkirche, the Reaktor, the Berio-Saal or the Odeon as much as we can. For this reason, the sale of festival passes has now ended (passes already ordered in your name can still be collected). At the respective venues, we will provide tickets and waiting lists for pass holders on a first come, first served basis.

We would like to point out that with the Wien Modern bulk discount you can still purchase individual tickets at a greatly reduced price, as long as stocks last.

Thank you for your interest and patience. We wish you a wonderful festival!