On the current situation and the operations of Wien Modern 2020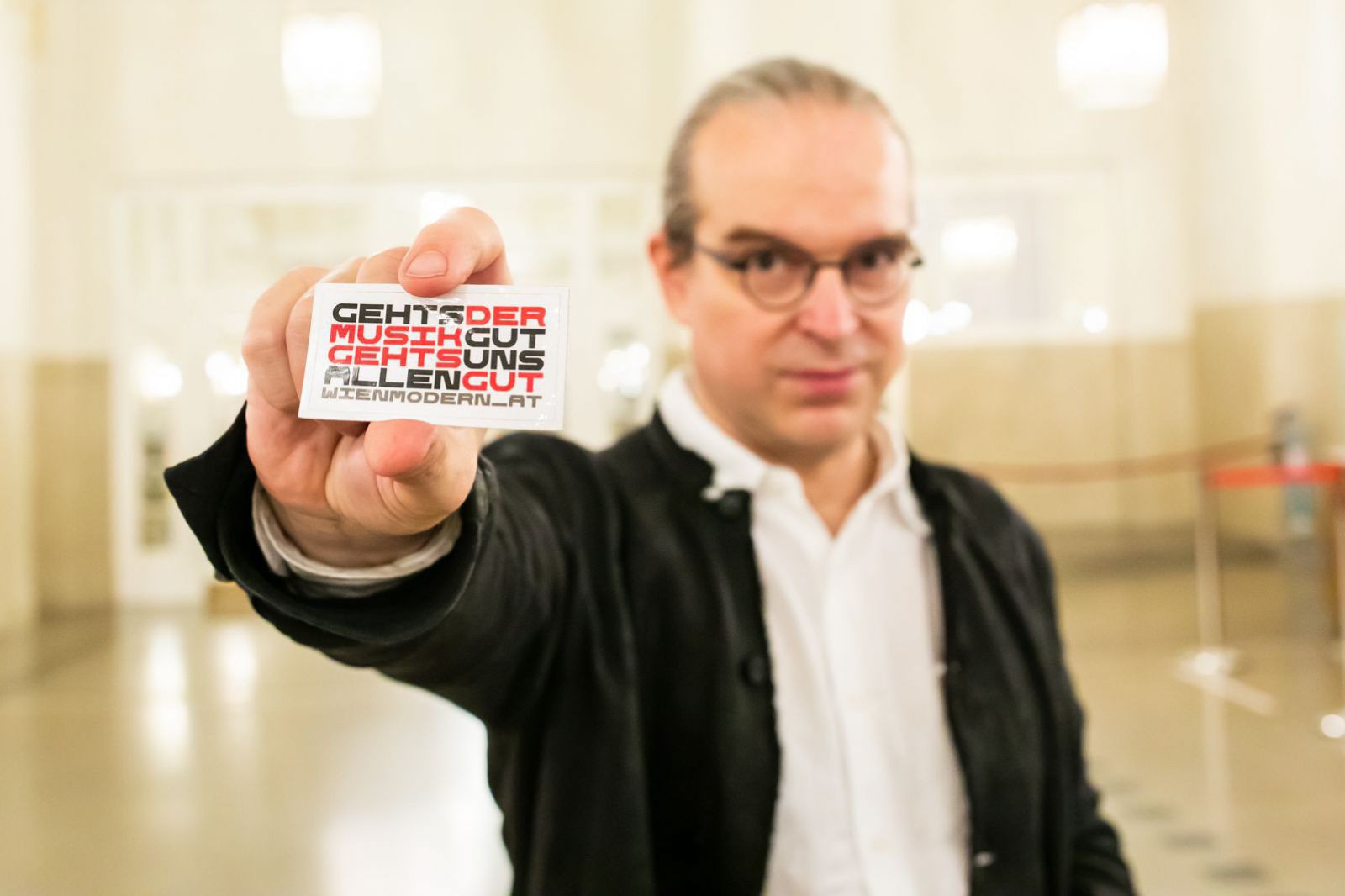 31.10.2020
From the 3rd to the 30th November 2020, all events in Austria are prohibited by law. Wien Modern will operate as planned until then, under the existing strict and government-approved safety measures. From the coming week onward, we are making every effort for public accessibility of the productions that were planned over the past months and years, on broadcast or on the internet. New information will follow as soon as possible. Owners of event tickets will be contacted without delay to discuss reimbursements, and optionally, vouchers or donation options.
As a festival, like we have during the past few months, we are working hard on an analysis of the current legal situation and to check, in every individual case with all partners and artists, how we can possibly realise which planned productions in which form to make them publicly accessible despite everything. This includes potential broadcasts or live-streams of concerts over the next four weeks, postponements to a later date, and also formats which might be realisable in a modified way, analogous to, for example, the opening times of businesses.
We are thankful for constructive signals from various partner institutions such as the ORF and RSO Wien, as well as the City Councillor for Culture and the office of the Vice Chancellor. We have great respect for the artists, some of whom have spent months working on the concerts of the coming four weeks, as well as for the audience, which has shown us unbroken interest and solidarity. We stand for our responsibility as a cultural institution to help solve the current situation. However, we also consider a basic supply of culture to be an infinitely valuable asset, and will do what we can over the next few weeks to save this.